NGA Italian cartoonist contest 23/11/2017
Poetry, literature, music, painting and presentation:
The NGA, LMST, slips the ball, Hoang Dung Le Thuy Vinh, Nguyen An, TN,
SAVE THAI DZO, WEARING HAU, KIM Anh, Nguyen Huu Son & JAPANESE
We accomplice simultaneously pink background
The same fellow, red capitalists copper tone
Thanks to concerted and corruption "universal"
Bring money laundering co disease, way out!
Russia Italy, 11/23/2017
* At the bureaucracy: [same as interrelated]
.
Quote Biếm Politics Exam will publish
*
Polished appearance, smoother
Deep in the gut rot melon, tomato, ginger, potato …
Full chemical laced "foreign"
No packaging, no label, humanity of murder.
Uncertain origin, the US population
Khan once ingested how post-painting?
Far from original know Tau
General suffering poor, wealthy private dining party
Spend eating wild neighbors
Packaging peeling, cut labels, party abstained. too familiar
Hand party "turned the blessing"
Vietnamese time how industry profiteers to eat.
Party food foreign goods, not near
Europe, Australia, America … all distant parts
Garages which is sitting pretty
Ruled the galaxy (once in the cancer)
Cancer provided "envelope" *
Slipper–, helmet slowly "up"
Forward all "win, sustainable"
Who does not like to proceed?
West shoes, hats felt shortage
Molting our Party, the second most prosperous.
Star party has no right to worry?
Thanks to poison, big rich house party.
"Proletarian" Deaf speaker!
Bosnian-the-red-blind dissipated!
Russia Italy, 11/23/2017
* Secretary: People do well to have the envelope bribe, the new party is finished
Books, Artist Nguyen Huu Nhat presentation
Books will be published, presenting BAO TRAM
.
Tongxiang ask!
Thing these guys are dirty Refugee Community.
Key companion? More … key!
Follower? Professionals … bike!
Under Vietnamese sawn space, divided
Friends? * Full … jar sauce
Recommend skeptical to soft lips
Party "grown man" strange
"Fruit" bitter yeast to solicit
Sang is also the envelope,
"Advantages * Vietnam" truth all know
Honorary Vietnamese race?
Find ratings in private rooms,
Let blinds closed the door again,
Slightly addicted, craving for lounging?
Director thanks to advice
Shook his head, saying no unanswered.
Nguyen, Tran, Le, office, market …
Thanks to rely somewhat lean, bump
(At the same flavor, not colleagues)
Relative? Rancid stale controversy
Her children to grandmother
Russia Italy, 11/23/2017
* FRIENDSHIP, BENEFITS VIETNAM: pronounced southern accent as nephrotic, U DIỆT
READERS invite you enjoy
 songwriting
The Russian poet (at bottom of page), music BONG votes, presents: Vote Down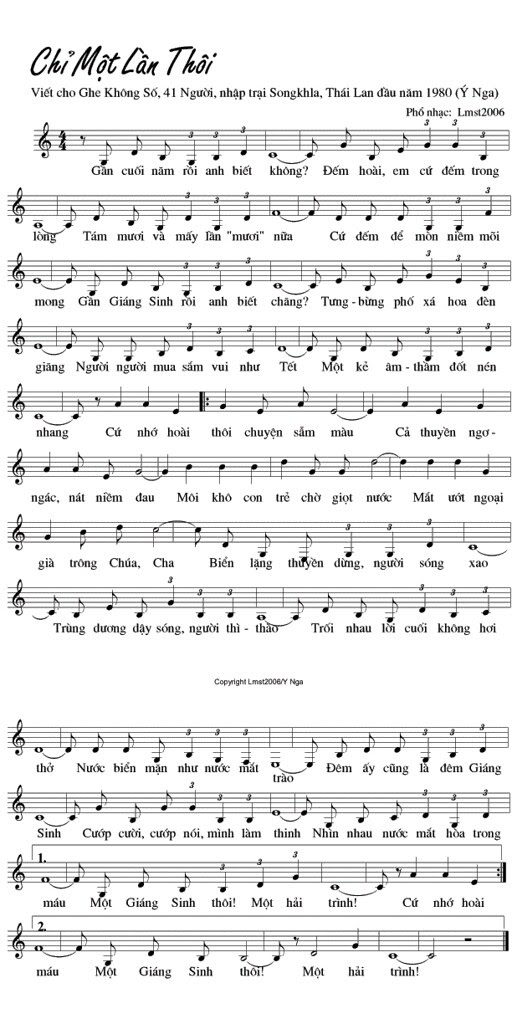 HAS "RED"
YOUNG STAR van den?
Tall grass capita occupancy
Water flooded waist, whispering wind and rain
Mo shrimp, snails? Noon looking for?
Why not kick events, balls?
Kids poems guilty too: leather lead, skinny
"I'm good" of all-that-pink
But unlucky star, not rice, naked?
Italy Russia * 06/03/2017
END OF SPRING
Year end party pompous gold
Between people worry: Party xênh Gas
Eager to win bragging color "monumental"
Debauchery, drinking class boasted rows.
New Year all! The mercy that endless!
Sprawl hundred termites do not own
Non am waiting water water garden
How difficult future, the party know …
Italy Russia * 07/02/2017
PATRIOTIC writers, civilians
(Quote anthology rockets # 36, written with 31 Van Thi Huu 2014)
Since the day arrived   lands free from communism to the present, never the Vietnamese patriots us, inside and outside the country, despite the departure because the word freedom or still stay with them wrong right, all is as sitting on a giant fire smoke, diurnal track Que Nha news that painful bowels, low aromatic anxiety at the sight will lose water easily narrowly:
"Beer used a fever late winter
Shed tears spring to flush the line "
(Flower Fairy # 15, 2004, page 161, poet Liu Thai Dzo)
This two verses Save Thai Dzo wrote in 2004 which now read as Author heard just finished writing today. Goodness is injured for VN!
39 years is a lengthy journey of one's life, especially those who have to leave their country for freedom as we do.
How much talent has sunk beneath the sea floor?
How many have died is not a grave in the concentration camps of the communist barbarism?
How many have died unjustly Prison in Big VN?
How many children poetry, outstanding youths of the country had died on the way slavery or prostitution original home?
And the final, also original home: how many people VN exile laid down in feeling resentment when looking
Our native? Much, sir You Read!
"You look about the country, rancor
People watching back home, stomach bitter "
(Flower Fairy # 35, 2014, page 83, verse Even Hau)
From overseas "looks for", the exiled writers like us: together brings hearts love art harmony in every sentence, word poetry with the desire to serve the students and celebrate the beauty of life . Whether honoring love or honor the patriotism, the people of Hoa Tien, through many personnel changes, we always try to go on the path of art for HUMAN and consistent expressed a tough stance : not a hand with four Vietnamese and VC space treason.
"I contribute here hearts
Before turning danger of Non Song "
(Flower Fairy # 29, 2011, page 41, poet Kim Anh)
Once the country still do not have authority, nations have to live under the rule of cruel of them wrong right then you artists we have a duty to continue to write and remind each other: the Day of Infamy not stop stop.
When VN has not really been liberated from the slavery of communism, the compositions we can not betray the confidence in the justice of our compatriots are domestic and overseas! Most are unable to fall into enemy hands Han VN:
"One thousand years of domination as long as no shame?
Why it had to quietly drift oranges! "
(Flower Fairy # 26, 2009, page 164, poet Hoang Dung)
Flower Fairy was born more than 17 years.
Civil rights, human rights and freedom in his compositions will be worthless if the artist does not know love country spawned the language they use.
Whether a collection does not represent the army of South Vietnam Military Highway but Flower Fairy is one of the few overseas collections have been delighted to welcome the Pen patriotism, love for the people.
Four seasons: Spring, Summer, Fall, Winter: Flower Fairy are very pleased and appreciate all compositions written with this topic. Because, maintain cultures that VN is not enough to maintain the source of love her homeland. Literature who serve, serve something to pass on to future generations is something we are always anxious.
Flower Fairy sincere many thanks the contributions of all wealth Van Thi Huu, Friends and benefactors of the Flower Fairy in as many years. No You, Flower Fairy did not survive until today. Many thanks You have:
"Along the coast in, decanting cloudy, warm divided
Artists love tolerance and respect "
(Flower Fairy # 35, 2014, page 135, the Italian poet Russia)
Please join cultivate for Doa Hoa Tien radiant Forum on overseas competition.
Finally, to borrow a poem of Wushan:
"Glorious scenery immense too!
(Flower Fairy # 31, 2012, page 36, verse Wushan)
We wish all of you happy and healthy.
Italy Russia, 28/05/2014. (mosaic 11/23/2017)
.
Poem
HOANG DUNG
From: Hoa`ng Du ~ ng

To: Italy Russia
Sent: Wed, May 28, 2014 8:45 pm
Stand Up The Oi!
*
(Feelings after reading the poetry of Italy Russia & Huainan)
Poetry you rise fire hero
Coast each general feeling bitter
How eager dispel darkness in wait
My people stand up – move forward together!
Three years before, wait forever star?
Hometown divided Labor Party Train
Where giang san Leopard build still beautiful
Ban Gioc, Changsha has constitutional and
Highlands is about to lose it!
Thousand years of domination – as long as no shame?
Blooming orange star had to quietly drift?
Tears flowed under the definition of poetry
Hometown expectations flag design
Background Yes – Stripes – Red loving it
How millions of people look to the dream.
Please turn to the country love
Joining hands to rebuild the
thing u
ti
ê
What was lost, we won again
Vietnamese water as the old, good-looking.
Hoang Dung
Chỉ Một Lần Thôi – Phiêu Bạc