> Author's new diamond dust Musicians: Prayer Past Year,
Cover: BAO TRAM,
> Photo: NVT & collectibles.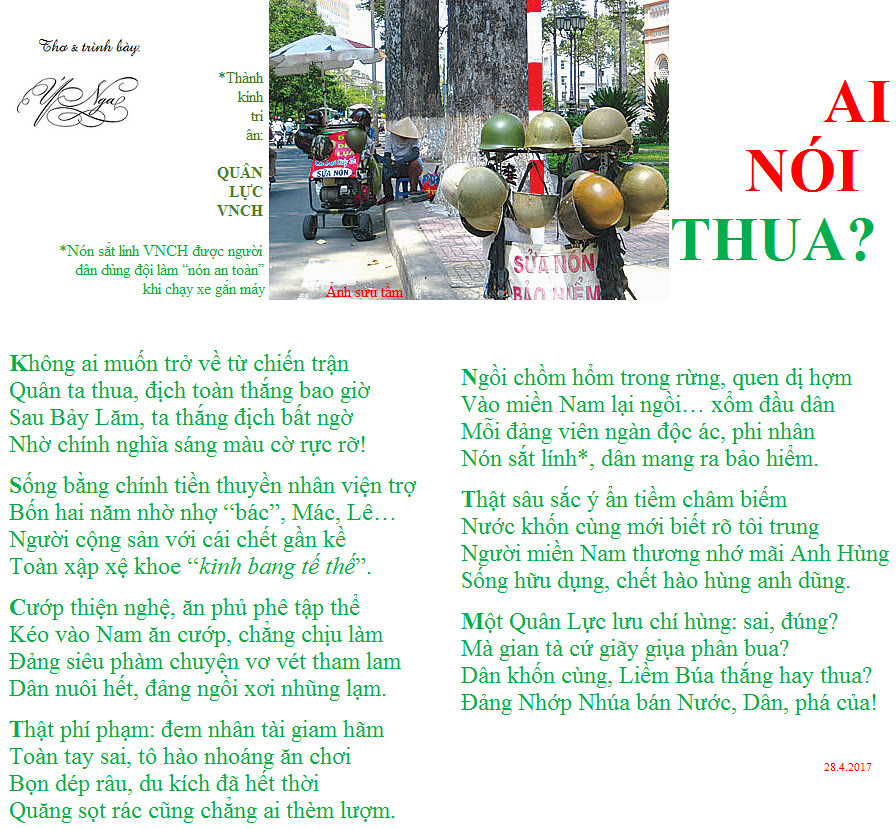 "ARTIST"
Sharp pen fanning BoneFyre
Painting: palm hearts volleyball
Gas transmission mighty spiritual afterlife.
The ancients wrote for several
This person wrote: Leading the walls?
Soul "artist" extraordinary
Demons pursue unpredictable behavior.
Juniors watch, read: contempt
"Dan brother, sister" of what the breeze?
Printed Books plated * flashes flickering flare:
Slim flashy flashy red enemy praise, loading and fragrant.
Rather humiliating way for rice
Arrogant, snobbish, blowing, pumping rowdy.
Italy Russia * 26/01/2017
* Gold-plated, silver care
New work   Diamond dust
Invite music
To music and presentations: Nguyen Van Thanh
He, she, him, her "overseas Vietnamese"
Boat was burnt rice pesky thing
"Buried oil crossing the" people
The seller hereby name? Ta Ta Dzong wait,
Sitting wedding, the first river
Wrong Party maintained park, constructed for gold.
Running under capitalism four states
Minions blend, crossing ambiguity
Lying areas from the first step
Red bell clearly a matter of course.
We seek co-president, co-ready
Vietnam collusion queuing time wrong
Go, comfort the deliberate
Links antiwar faction, openly says above.
Clustered together elected selling rejoice
Hundreds of "veterans", rampant partying
Ru people: – Business Plus! Generous!
Gathered together humiliation hero lung tuberculosis
Why do guys really strange
Acclamation, Vietnam supports end-time?
Vietnamese time, Vietnamese Communists do raid
Water transport fresh danger now
Detailed qualifications required full hand
Adolescent immediately see dirt foam.
She, he, she, him … wrinkled
Yet according to most intellectuals climb Signal
Morning brought, at the welcome, wish you
Stooping, kneeling, putting the first Czech to climb!
Italy Russia * 26/04/2017
AI AGAINST THAT COMMUNITY
Thick lips thick clumsy belittle people eat: – Thin!
Coral teeth, toothless hate him immensely,
She did not like high low go high general
Like manipulation. Ward started abusing activity!
No end! Who counts the same: loss supplement!
Hit people right: all those curved
Slim scabrous, catching gloss sealer
Who cherish that lengthy cliché.
Italy Russia * 26/01/2017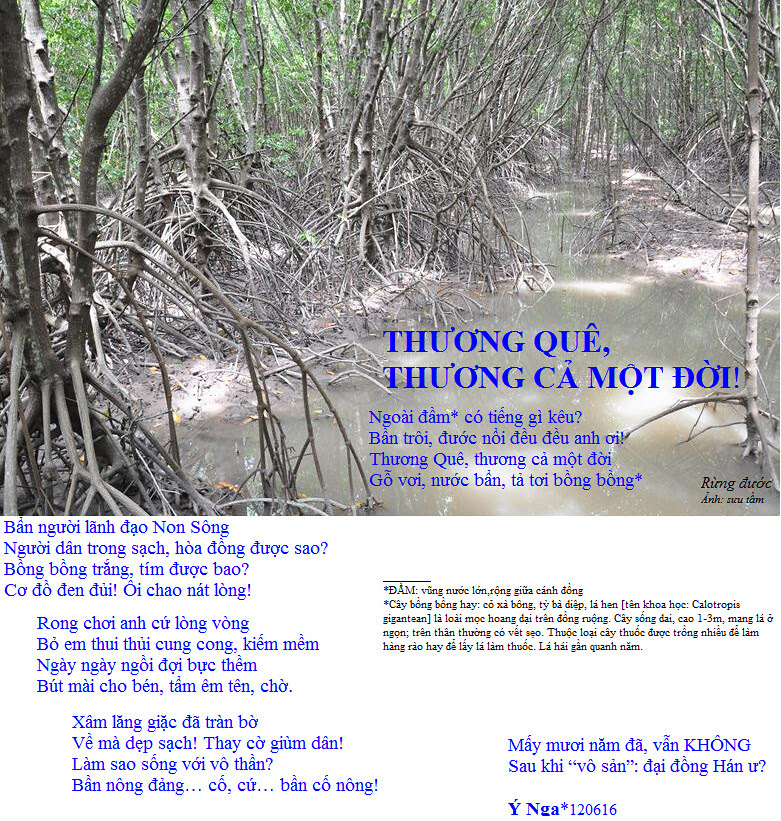 Quote anthology will publish: THI cartoonist and reconnect
He "writers, journalists'
The stars do not love yourself?
She "poet", brothels
Politicians of the opposition
In response to Freedom
Marginal things conspired
Grid-lock-person Jiangsu.
About help Czech construction
The whole foundation of embezzlement.
Strong who this person counted
People suffering, why silent?
Mouth "big house, big house"
Gathered together respectfully,
People love to ignore story.
Party has rough hands
Also present was boring story
Communists also follow cling?
Italy Russia * 01/23/2017
GLASS PRESS
from 01/01/2018
Authors will stop posting
the reader who has lost contact in 2017.
N does not want to receive majestic post again please know nhé!